Dangerous Therapy
By Cynthia Hanson
Reprint from Chicago Magazine, June 1998
Pat Burgus thought she would soon be healed when psychiatrist Bennett Braun began treating her for multiple personality disorder. Instead, under hypnosis and on heavy medication, Burgus came to believe she possessed 300 personalities, ate human flesh, and sexually abused her two sons. Later, convinced Braun helped manufacture those memories, she sued. Now, even after receiving a $10.6-million settlement, she won't let up in her crusade against the man whose treatment, she says, nearly destroyed her.
Dangerous Therapy
By Cynthia Hanson June 1998
Of all the memories she once believed so fiercely--growing up in a satanic cult, slaughtering babies, molesting children--what seems most ludicrous today is the memory of eating meat loaf that her father had made out of human flesh.
In 1986, Patricia Burgus, a 29-year-old mother from Des Moines, checked into the psychiatric unit at Rush­Presbyterian­St. Luke's Medical Center, one of Chicago's most prestigious hospitals. For six years, she was under the care of Dr. Bennett G. Braun, a nationally recognized authority on multiple personality disorder (MPD), a mental illness in which the sufferer veers between two or more distinct personalities. The existence of the condition has bitterly divided psychiatry for 25 years, but Braun and some others believe MPD is the result of repeated childhood trauma, often sexual abuse.
When she met Braun, Pat Burgus already thought she had 20 personalities, including "Garbage" (who lacked self-esteem) and "Super Kathy" (who seized control in crises). But in daily therapy sessions with Braun, Pat--often under hypnosis and sedated with medication--began to recall experiences she had supposedly had in a satanic cult, bizarre and violent incidents that became increasingly frightening until she finally thought she remembered that her parents, as members of the cult, had practiced cannibalism. She claimed that her father, the manager of a Coca-Cola plant and a devout Roman Catholic, would grind human remains into hamburger for meat loaf. Once, Braun actually sent hamburger meat from Pat's family's picnic to be tested for human proteins at Rush's lab. The results were negative. Years later, the psychiatrist said in a sworn statement that those results didn't conclusively prove Pat and her parents weren't cannibals. "[Y]ou don't have evidence one way or the other because this may be the sample that didn't have [human remains]," he explained. (Braun would not comment for this article.)
Today, the notion that she participated in cannibalism strikes Pat as ridiculous, as does the story of belonging to a "cult" that plotted to kill her four- and five-year-old sons. But 12 years ago, she accepted the memories. "It fit in with everything else [Braun] told me I was saying in therapy," Pat says. "Once you get over the initial horror of what you're talking about, it loses shock value. Once they can get you to think that something terrible has happened, they can get you to believe anything."
Before her ordeal was over, Pat would develop 300 personalities, attempt suicide twice, cut ties with her family in Iowa, and go to court to regain custody of her children. She would spend more than two years in the hospital; her children would spend three. And her insurance company would pay $3 million for a treatment regimen that today seems utterly fantastic. As an outpatient in 1992--no longer on high doses of medication, no longer under hypnosis, no longer locked in leather restraints--Pat decided Braun's unorthodox treatment had itself spawned her false memories. In 1993 she sued Braun for malpractice; last October, after an arduous legal battle, she accepted a $10.6-million settlement from the insurance companies that represented Braun, Rush, and Rush's chief of child psychiatry, Dr. Elva Poznanski, whom she sued in a separate complaint.
As part of the settlement, none of the parties admitted to any wrongdoing. Braun called the settlement a "travesty" and said it was reached over his objections. "[Pat Burgus] comes into the hospital doing so bad that she belongs in the hospital and after several serious events in the hospital which I can't disclose because of patient confidentiality, she was discharged and is doing much better," he told The New York Times after the settlement was revealed. "Where's the damage?"
But Skip Simpson, a Dallas attorney now suing Braun on behalf of another patient, thinks he knows why the defendants settled: "They didn't want to get hammered by a jury. The American public understands that a satanic cult is not out there boiling babies and eating them."
The Burgus settlement is said to be the largest sum ever awarded in a psychiatric malpractice suit. But the case itself is not particularly unusual.
Since 1993, more than 100 patients nationwide have sued therapists over treatment for MPD, which was diagnosed in explosive numbers throughout the eighties. "In many of these cases, we see a situation in which the poor training and instability of the therapist, coupled with the vulnerability of the patient, creates a situation fraught with the potential for a folie à deux"--that is, a delusion shared by therapist and patient, says R. Christopher Barden, a lawyer and psychologist who served on the Burgus legal team.
[picture] The Burguses in late 1985, a few months before Pat checked into Rush's psychiatric ward.
In January, citing "business reasons," Rush North Shore Medical Center in Skokie shut down Braun's ten-bed dissociative disorders unit. But he remains on the staff of both Rush North Shore and Rush­Presbyterian­St. Luke's, where, for the past 14 years, he has treated hundreds of patients.
Five months after the settlement, Dr. Jan Fawcett, chairman of Rush's department of psychiatry, hailed Braun as a "very dedicated" physician, but he spoke only guardedly about Braun's seeming belief in the existence of a bizarre and violent satanic cult that ravaged the lives of many of his patients. "I've encouraged Bennett to be more critical of [patients' assertions]," Fawcett said. But he added, "I don't think [doctors] should be censored for having an idea that offends other peoples' sensibilities."
For many of the people who have heard Pat Burgus's story, though, the reaction of August Piper, a Seattle psychiatrist who was on her legal team, captures the general feeling. "The Burgus case," he said, "was one of the most outlandish examples of psychiatric maltreatment that I've ever seen."
[picture] Bennett Braun, who declined to be photographed for this article, as he appeared in Chicago in 1992.
At 42, Pat Burgus is a full-figured woman who looks every inch the suburban soccer mom in baggy jeans, sweatshirt, and sneakers. She has pale skin, sharp brown eyes, and a wide smile. Recently, she sat down for more than ten hours of interviews at her lawyer's Loop office and her new house in Glen Ellyn. Though no subjects were off limits, she set three conditions for her participation in this story: Citing privacy concerns, she declined to allow Chicago to review her medical records, read her deposition in the case, or meet her sons, John, now 17, and Mikey, 16. (Because a limited confidentiality agreement was part of the settlement, she is not allowed to mention Braun's name in discussing her case.)
Nonetheless, her account provides a rare glimpse into life in a psychiatric ward and into a belief system that is both emotionally torturous and seemingly preposterous. "It is painful and embarrassing to go public with my story, but I need to think of others first," says Pat, who was inspired by the late Cardinal Joseph Bernardin's courage in facing the media in 1993 after he was falsely accused of child molestation. "My family is blessed to have pulled through this ordeal, but we know others who weren't so fortunate. Some lost their lives, others their marriages and children. Some have lost their minds. I care that vulnerable people are in a dangerous situation and need help. If it takes media attention to clean up this mess, then fine. I will not go away until psychiatry patients are treated like medical patients and their rights are honored." Throughout the interviews she was articulate, analytical, and angry when describing her psychiatric treatment and her sons' lost childhood.
[picture] Lawyer Todd A. Smith: "What happened to [the Burguses] seemed so egregious."
Today, Pat suffers from depression, the condition that drove her into counseling and launched her on a trajectory to Braun. She remains in therapy but no longer takes medication. "One thing went wrong in one place, and it was never corrected," she says. "So they kept charting the path ahead based on a wrong turn--and they never did straighten it out. It wasn't until I got away from [Braun] that I realized it was wrong all the way back [in Iowa]."
Patricia Croat grew up in a blue-collar, Irish-German family in and around Des Moines, where her father worked at the local Coca-Cola bottling plant. Her mother was a homemaker who raised their five children. In young Patty, the parents instilled a deep Catholic faith, setting an example by attending Mass every Sunday and volunteering at church. Her childhood was pleasant but unremarkable. "We didn't have money for vacations, but we had plenty of fun at state parks, fishing, making picnics, and searching for fossils," she recalls.
After graduating from high school, Pat sorted mail at the post office and worked at a grocery store. As a cashier on the late shift, she once was held hostage in an armed robbery. Police arrived while Pat was staring down the barrel of a sawed-off shotgun. The narrow escape left her so frightened and depressed that she quit her job and briefly saw a therapist. It was the first sign of a psychological problem.
By 1979, Pat had found her calling: operating computers for Iowa's Department of Social Services. Soon, she found friendship in a hotshot programmer named Michael Burgus. Their romance bloomed when they created the data processing center for Pope John Paul II's visit that year to Des Moines. "It surprised me to find [a man] my age who had as deep a devotion as I did," she says.
[picture] After the ordeal, the Burguses relaunched their lives in the suburbs.
Pat and Mike were married in January 1980. She conceived on their honeymoon and the baby, John Paul, arrived on October 4th--the anniversary of the Pope's visit. Overnight, postpartum depression set in as Pat struggled to sleep and to drop the 70 pounds she had gained. "We wanted kids right away, so I couldn't understand why I wasn't happy and why I was tired all the time," Pat recalls. Her family doctor prescribed a two-week cycle of Imipramin, an antidepressant that immediately alleviated her symptoms.
In April 1982, Pat had another child, but at 11 pounds and 24 inches, Michael Patrick was difficult to deliver. Mother and baby nearly died. Afterwards, Pat recalls, "he looked like he'd been thrown out on the freeway. He was covered with bruises, his eyes were swollen shut, he had paralysis in his right arm, and there was swelling around his brain."
Pat couldn't shake her fear that Mikey wouldn't survive--or would be brain damaged. Nor could she shake her disappointment that her new baby was a boy, after an ultrasound seemed to show she was carrying a girl. "I thought our life was wrecked," she says. "We planned on having several kids, but [after Mikey] I said, 'There's no way I'm going to have another child.'"
Pat's worst fears didn't come to pass, though it would take four years before Mikey had full use of his arm. Once he came home from the hospital, Pat had nightmares about the barbaric delivery. She felt physically ill, overwhelmed, and guilty. She stopped listening to music, stopped laughing, stopped believing that she could ever be happy again.
In May 1982, at her doctor's urging, Pat consulted Ann-Marie Baughman, a psychiatric social worker. Pat says she expected to be "cured" in several therapy sessions, but Baughman, a 40ish woman with a sisterly demeanor, predicted that her recovery would take a long time. After a year or so of treatment with little improvement, Pat quit therapy to save money for a trip to Rome. "I saw the vacation as the last resort," Pat says. "If I didn't feel better after that, then something really was wrong."
But in February 1984, a false pregnancy sent Pat back into therapy. She says she started referring to herself and the baby as "we." Apparently, Baughman took that as a signal that Pat was suffering from multiple-personality disorder. (Today, Pat can't explain why none of her doctors or therapists at the time diagnosed her problem as depression--the same illness that had troubled her before. Baughman did not return calls from Chicago.) Before long, Baughman had ascribed a name to Pat's every mood, from "Super Slow" (when Pat felt indecisive) to "Religious One" (when she felt hopeful). She also led Pat in spirited role-playing, asking Pat questions such as "If you were a little kid and you were upset about something, how would you work it out, and how would you sound?" When Pat responded in a child's voice, Baughman allegedly told her, "That's how Little Patty always wanted to talk." Soon, Pat adopted different voices, mannerisms, and thought patterns for each new personality that emerged in therapy. (Pat named Baughman as a defendant, but a judge dismissed her from the suit because time had expired under the statute of limitations. That decision is being appealed.)
Records show that Baughman consulted six psychiatrists for second opinions, and none agreed with her diagnosis. Still, Pat never questioned it, because MPD seemed to explain her frequent mood swings and muddled thinking. As Pat felt increasingly hopeless, the personalities appeared at home. "Patty might talk with a different tone--usually for short periods," says Mike Burgus, now 44, a shy, soft-spoken man with sandy hair and large wire-frame glasses. "I came to believe that these different moods were, in fact, different personalities. And if you didn't address them by their assigned name, they would get upset."
In the summer of 1985, Pat quit work and filed for disability benefits. At Baughman's urging, she began looking for a psychiatrist who could prescribe medication and a hospital that would treat MPD. The venerable Menninger Clinic in Topeka, Kansas, agreed to evaluate Pat for its one-year program. Pat arrived carrying teddy bears for her child personalities and stationery for her adult personalities, but she checked out less than 24 hours later, after a doctor instructed her to "lose the bears."
Back home, Pat found hope in a newspaper story Baughman gave her on multiple-personality disorder. "It was the first thing I'd ever seen in print on MPD," she says. "This article was a sign from God." The next day, when Pat contacted the National Institute of Mental Health, she was referred to a Chicago psychiatrist who was organizing a conference on MPD. His name was Bennett Braun.
"I'm counterphobic--I take pleasure in risks," Bennett "Buddy" Braun told Chicago for an article published in 1992. And studying multiple personality disorder was nothing short of a titanic risk in the 1970s, when, in his words, it was regarded as a "clinical oddity, historical curiosity, or hoax." Until 1970, MPD was thought to be an exceedingly rare condition; only 200 cases had been documented worldwide since the 17th century. From 1970 to 1980, there were about 400 reported instances of the disorder--40 a year. But between 1980 and 1992, Braun said, there were more than 5,000. That's 400 a year--ten times the rate in the seventies.
The apparent MPD epidemic has ignited fierce debate among psychiatrists. Believers point for proof of its existence to its inclusion in the fourth edition of the American Psychiatric Association's Diagnostic and Statistical Manual of Mental Disorders, published in 1994. But Dr. John Gunderson, the Harvard professor who led the association's task force on personality disorders, urges caution: "I don't trust reports that multiple personality is highly prevalent. Most psychiatrists see it rarely. Or not at all."
Skeptics attribute the boom in MPD cases to pop culture and overzealous therapists who manufacture the disorder in patients through suggestive questioning and the misuse of hypnosis, which can cause the recovery of false memories. MPD became a fashionable diagnosis after the 1973 publication of Sybil, a popular bestseller about psychiatrist Cornelia Wilbur's experiences in treating a "multiple." But the real tidal wave of cases came after Braun cofounded a professional group to study MPD in 1984 and began training thousands of therapists through annual conferences in Chicago. (Today the group is called the International Society for the Study of Dissociation, or ISSD.) At Braun's conference ten years ago, psychiatrist Herbert Spiegel, a pioneer in using hypnosis in treatment, was astounded to hear social workers boast about treating 17 MPD patients simultaneously. "A large number of Braun's followers were low-level therapists with an agenda," says Spiegel. "They're almost like a cult, because they tend to see what they want to see."
Spiegel and other experts argue that the great majority of people treated for MPD are more accurately diagnosed as having a dissociative disorder (symptoms include being highly suggestible and easily hypnotizable), or borderline personality (where one sees oneself as a victim). "Borderlines tend to blame everybody else," Spiegel says. "So they welcome the help of a therapist who will join them in blaming their problems on someone who allegedly abused them."
In October 1985, when Pat Burgus boarded an Amtrak train in Des Moines for Braun's conference in Chicago, she was still blaming her illness on Mikey's delivery. But she was desperate for help and she hoped to find it in Dr. Braun. A stocky, bald, bespectacled man, Braun, now 57, has said he saw his first case of MPD in 1974, while on staff at Barclay Hospital, a private psychiatric facility in Chicago. In short order, Braun had three more MPD patients, and by 1980--before completing his residency or becoming board certified--he had treated 70. By 1985, he had published 20 articles on MPD and had started a treatment program at Rush. But that year, two developments seemed to influence his thinking: Braun's girlfriend--a high school teacher named Jane DeBrow who would later become his wife--met six students in rural Crete who claimed to belong to a satanic cult and to have victimized children. Braun himself saw his first seven cases of satanic ritual abuse that same year.
Pat Burgus met Braun at that 1985 conference. "I was in awe of him," Pat recalls. "It was kind of intimidating. Why were all these people coming to learn from him? I figured he must know something." Four months later, Pat checked into Rush's general psychiatric unit, in the Kellogg Pavilion at Harrison and Ashland. Of the 85 patients, only a handful had multiple-personality disorder; the rest were there for depression, schizophrenia, and other illnesses.
Pat brought a teddy bear and tacked a poster of Mother Teresa over the bed. As she was settling in, her roommate, who also had been diagnosed with MPD, predicted that Pat would come to know terrible things about herself--and that she would eventually learn that her past was packed with lies. It was a cryptic message that compounded Pat's fears. A month earlier, during her evaluation for admission, Pat says Braun explained that 97 percent of MPD patients had been sexually abused as children, typically by fathers and uncles. Pat vehemently denied she had been abused, but remembers Braun warned her to "be prepared to look at that, because that's what I think happened."
(In a written release, Pat Burgus granted Braun permission to speak to Chicago about her treatment, effectively waiving her right to confidentiality between patient and doctor. But as the magazine went to press, Harvey Harris, Braun's lawyer, had not responded to a request for an interview. Braun's statements that follow are from his 1,700-page deposition in the lawsuit.)
By late March 1986, Braun said, he was convinced Pat met the diagnostic criteria for MPD: When she switched personalities, her facial muscles, posture, gait, and voice changed, and her various personalities were consistent from day to day. A consulting psychologist who tested Pat told Braun that she might be suffering from depression and borderline personality. But instead of treating her for depression, Braun began hypnotizing Pat to help her identify personalities that could recall repressed traumas. His treatment theory, as articulated in his deposition, is that once the various personalities have emerged and are no longer withholding information, they can be integrated back into one.
Today, Pat claims she was hypnotized daily, for hours at a time, by Braun, psychologist Roberta Sachs, and a medical student under Braun's supervision. Braun acknowledged using hypnosis occasionally, but said he didn't keep records of it. On one point both agree: Pat was taught how to use finger signals, allowing Braun to communicate with various personalities while she was in a trance. In finger talking, Braun testified, a patient chooses different fingers to symbolize "yes," "no," and "stop." For example, if a patient denies that she ever drank milk, but her "yes" finger twitches at the same time, then one of her personalities is in disagreement and Braun will investigate the topic further.
While Pat was in the hospital, Mike and the boys were still living in Des Moines. On weekends, Mike drove to Chicago and rented a room in an old nursing dormitory on the Rush campus, and Pat was allowed out on 12-hour passes. In late March, five-year-old John was admitted to Rush, because, Pat says, Braun claimed MPD could be hereditary and required early medical intervention.
Meanwhile, Pat says, Braun had been pressuring her to take medication. "He said there was a dissociative barrier in my mind and I needed drugs to make the dissociative barrier come down," Pat recalls.
Braun's version differs. When Pat arrived at Rush, he testified, she was so agitated she "literally couldn't string two, three sentences together." Braun thought that Inderal, a medication approved by the Food and Drug Administration for hypertension, migraines, angina, and heart palpitations, would alleviate Pat's anxiety and keep her from changing personalities.
Initially, Pat refused to take the medication, and, she says, Braun threatened to send her to a state psychiatric facility. She finally consented after Braun promised her more frequent visits with John if she cooperated.
Around the same time, Pat's roommate started talking about satanic ritual abuse. "She told me the dolls [in their room] were there as replacements for the babies she had eaten," Pat says. Pat had never heard of such a thing, and she was quickly moved into a private room to avoid being "contaminated" by the woman's stories. "I thought she was one sick puppy," Pat says.
On March 27th, her 30th birthday, Pat started taking Inderal and Halcion, a highly addictive sleep aid. The chemical cocktail made her sluggish, clouded her thinking, and caused nightmares, she says. She took 1,200 milligrams of Inderal, a daily dosage ten times the usual prescription for hypertension. On April 3rd, Pat started discussing her participation in a satanic cult--a topic that would dominate her therapy for six years.
Later that day, Pat recalls, Braun came to her room. "He asked me if I'd ever cannibalized people. I said, 'Yes.' I will never know why I said it. It must have been a posthypnotic suggestion. Well, [Braun] hit the door frame and said, 'Bingo.'"
Today, Pat thinks the cannibalism talk started after John asked his tutor at the hospital whether he could make "people stew" for dinner. "I have no idea why John would say that," Pat says. "But all the goofy stuff just escalated from there."
Soon Pat was talking about her family's involvement in a satanic cult that dated back to the 17th century. As a "high priestess" for a nine-state region, she claimed to have tortured, raped, murdered, and cannibalized 2,000 children a year while her husband was at work. She claimed to have taught John and Mikey how to commit human sacrifice while they were toddlers. She claimed to have been raped by panthers, tigers, and gorillas at the zoo while cult members watched. She claimed to have been buried alive on numerous occasions. She even claimed to have had sex with President Kennedy.
Pat insists these stories were hallucinations triggered by excessive medication and bolstered by hypnosis. She thinks Braun planted the "memories" while she was hypnotized, either through leading questions or through posthypnotic suggestion. "He could come up with anything he wanted and tell me that I said it," she says. (Braun never taped sessions.)
After she emerged from her hypnotic trances, Pat says, Braun would repeat her stories and probe for graphic details. She says he was particularly curious about cannibalism. "He would ask me questions like, 'When you're eating this person, what does it look like? When you're actually biting into it, what does it taste like? What does it smell like? Is it cooked? Is the person raw? Is there a different taste between a child and an adult?'"
Often, the discussions of ritual abuse occurred in the so-called quiet room. If Braun expected the memories to be particularly troubling, he would lock Pat in restraints so that she wouldn't become violent. She says that she was sometimes kept in restraints for 24 hours.
Pat also thinks that she picked up some of the absurd "memories" from patients who would discuss their own supposed cult experiences, as well as from a 1980 book called Michelle Remembers, which offered graphic accounts of ritual abuse. "Everybody fed on each other's therapy sessions," explains Pat. "We'd tell each other what happened in therapy, so the patients who met with [Braun] later in the day would know what he was going after. That's how delusions spread from patient to patient."
Pat believed her memories were real, to the point that she produced lists of alleged cult murderers from Iowa and severed ties with her parents, who she claimed had drugged and sexually abused her during childhood. Next, she admitted sexually abusing John and Mikey in Iowa, and she said she had once left them at a church where they ended up smeared with semen and urine.
But Mike Burgus says he never believed Pat abused John and Mikey. Of the satanic-themed crimes, he remained skeptical. "I couldn't figure out how, time-wise, she could do it, and I didn't think she was capable of doing it," he says. "But [Braun] told me a personality did it, and if she didn't cooperate, then our children would have been murdered. [Braun] had explanations for everything."
Braun seemed to take the stories seriously. It was in August 1986 that Mike brought a barbecued hamburger to the hospital from Pat's family's picnic in Iowa, and Braun sent the sample to the lab for evaluation. Though Braun testified that no evidence of human proteins were found, Pat says Braun claimed the results were inconclusive because the meat had been cooked. When Braun requested a sample of raw meat, Mike told Pat's mother that Pat was bored with hospital food and wanted a meat loaf that could be cooked in the microwave at Rush. "I thought it was really weird," says Betty Croat, Pat's mother. "But then, everything about [Pat's treatment] had been strange. I never fell for the story of multiple-personality disorder. I always thought she was depressed." Betty agreed to make the meat loaf; Mike delivered it to the hospital, and Pat gave it to Braun, though she says he later told her the sample got lost in the lab.
Meanwhile, Braun also arranged for Pat to discuss the cult with an FBI agent and then confront her parents about their alleged abuse. The meeting with her parents took place in front of the agent and two hospital staffers. But after only 15 minutes, before Pat could get around to her point, the Croats stood up to leave. "Patty was so distant that day," Betty recalls. "She didn't say much, except that 'everything is falling into place now.' Finally, I said, 'We're going home. It's hard to talk to you when there are strangers here.' When she said, 'They're part of my family,' I knew we were in trouble."
The next day, Pat called her parents and accused them of sexually abusing her as a child. "I really believed that the FBI agent was doing everything he could to protect my life from these very dangerous people-- my parents," Pat recalls. "I was too scared of the whole situation to confront them face to face." The Croats were devastated, but not shocked. "All the clues were there," Betty says. "Our conversations had been strained. Mike wasn't returning our calls. And we weren't allowed to visit John or Mikey when we came to the hospital. My husband told Patty not to call us again until she was ready to apologize. We didn't see or talk to her for six years."
On October 11th, Mikey, then four, had joined his brother in the children's psychiatric ward. Pat says the hospitalization came about because Braun feared Mikey would be killed by the cult on Halloween; Braun says Pat pleaded for the boy's hospitalization. (Today, Pat claims that neither John nor Mikey was having behavior problems before his admission. Betty describes them as "typical little boys who were a little bit hyper." But Braun, Dr. Elva Poznanski, and expert witnesses who testified in the lawsuit said Pat had complained the boys were difficult to control.)
Pat visited her sons in the children's unit and participated with them in joint therapy. And she says what she saw broke her heart: John and Mikey weren't running and jumping and riding bicycles like other boys their age. They spent most of their time indoors, drawing pictures and watching videos.
On John's one-year anniversary at Rush, Pat tried to hang herself to escape her pain and guilt. "I looked at what I'd done to my sons' lives and thought, What kind of person am I?" Pat recalls.
Shortly afterward, Braun gave her sodium amytal, the potentially lethal "truth serum" that works as a tranquilizer. "I feel the need to shut her down outweighs the risk of death," Braun wrote on Pat's chart, according to his deposition. Braun did not get Pat's consent before administering the drug and did not inform Mike or seek a court-appointed guardian to provide informed consent. "At a time like this, with this degree of agitation, you don't bother to seek a court order," Braun testified. "You do what it takes to take care of the patient."
And Pat seemed to be Braun's prized patient. Braun said that most of what he knew about the "cult" came from her. He consulted Pat for information about cult symbols in the greeting cards and flowers that were sent to other MPD patients. He also presented her as an exhibit of sorts at his ISSD conferences. After one early hypnosis session, Pat says, Braun handed her Magic Markers so her "young personalities" could express themselves. Though she doesn't remember using them, the next morning she woke up covered with triangles, circles, and squiggles; Braun, she says, identified them as satanic symbols and then blindfolded her, made her strip, and took pictures. "I never knew what happened to those photos until they flashed on the screen at the [ISSD] conference that fall," she says. "[Braun] put up close-ups of my breasts. Everybody could see who it was." In the fall of 1987, Pat appeared at Braun's ISSD conference on audiotape to teach the nearly 1,000 therapists in attendance about the satanic cult--its organizational structure, its hidden suicide messages in greeting cards, its secret symbols and colors.
As time wore on, Mike Burgus became increasingly concerned that his wife wasn't making progress. Braun had told the Burguses that Pat would need about two years of treatment, in three-month cycles of inpatient and outpatient care. But 18 months into her hospitalization, Mike recalls, Pat kept getting worse.
Meanwhile, Braun's prestige was on the rise. In 1987, Rush allowed him to open a ten-bed "dissociative disorders unit" at the hospital's facility on Sheridan Road on Chicago's North Side, and Pat and other MPD patients were moved there. It was the first unit of its kind in the world devoted exclusively to the treatment of multiple-personality disorder. Two years later, after Rush acquired North Shore Medical Center in Skokie, Braun's special unit was moved again.
In March 1988, on her two-year anniversary at Rush, Pat hit rock bottom: She violated Braun's rules by slipping into a child's personality and ignoring his instructions to snap out of it. "In the play room," she recalls, "I curled up in a fetal position, sucked my thumb, and chewed sand. I had no grasp left." Braun banished her to a unit that treated people with stress problems, Pat says. In June 1988, after he refused to let her return to the dissociative disorders unit, Pat was discharged to a day psychiatric program at Evanston Hospital and daily outpatient treatment with Braun. She says, "It turned out to be the best thing for me."
By the fall of 1988, Pat and Mike were living in a tiny apartment in Evanston. Pat was commuting to Rush's Sheridan Road facility for therapy; Mike was working as a computer programmer at an insurance company. But John and Mikey were still hospitalized. Eager for a family reunion, Pat and her husband started pestering Dr. Poznanski to discharge the boys. At that point, Braun thought Pat was stable enough to be a full-time mother again; the boys, he believed, had improved, too.
Poznanski disagreed. She feared Pat might be suicidal and worried Pat was sexually abusing them on weekend visits. In a move that stunned Braun and devastated the Burguses, Poznanski reported Pat to the state Department of Children and Family Services, and the child psychiatrist took emergency custody of the children in January 1989. To this day, Poznanski is convinced that John and Mikey Burgus were sexually abused. There is no physical evidence--exams were inconclusive--only Pat's confessions while in the hospital; the boys' accounts of sex abuse at the hands of their mother, uncle, aunt, and supposed cult leaders; and what Poznanski described as their "highly sexualized" behavior throughout their three-year hospitalization. As Poznanski testified, "They were the most disturbed kids we had on our unit."
Poznanski, Rush's section chief of child psychiatry, declined to be interviewed for this article. But after the settlement, she issued a statement saying, "On the basis of the knowledge available at that time, I would not change the treatment of these boys." The information that follows comes from her 700-page deposition.
Poznanski said that on her first evaluation meeting with John, then five, the boy wore a robotic expression, fidgeted excessively, and jumped from topic to topic without making sense. Eventually, after relying on Braun to detect symptoms of multiple-personality disorder, she diagnosed him as having MPD. Seven months after her first visit with John, Poznanski evaluated Mikey, then four, who did not change personalities but had periods of amnesia and went into trances. She diagnosed him with posttraumatic stress disorder, because Pat told her that Mikey had experienced the same abuse from the cult as John.
Like their mother, John and Mikey received a potent combination of medications at high dosages. Throughout their hospitalization, they took Inderal and Lopressor, drugs that decrease anxiety but normally are not prescribed to children. To prevent nightmares, Poznanski prescribed Halcion and another highly addictive tranquilizer, Xanax. But according to her testimony, the boys experienced a smorgasbord of negative side effects, including confusion, agitation, abnormal thinking, hostility, short-term memory loss, and depression.
Poznanski said in her deposition that she quickly noticed clues that suggested the boys had been sexually abused. John would try to spread Poznanski's legs apart so he could peek up her dress; Mikey frequently tried to grab the nurses' breasts. Once, Poznanski said, John asked her to masturbate him. "The implication I got from that was that the mother had done this to him," she testified. Her suspicions escalated further because of the boys' sexualized play with anatomically correct dolls; Mikey, for example, simulated oral sex on the male doll. (Today, the Burguses deny that Pat ever sexually abused her boys.)
For a time, Braun and Poznanski tried joint therapy with the Burguses. These weekly meetings proved so stressful that John and Mikey often refused to cooperate, prompting the doctors to award them stickers for good behavior, such as sitting still and disclosing what Pat dubbed "yucky secrets." Afterward, the stickers could be redeemed for toys and visits off the unit.
The boys' secrets involved supposed cult activities--tearing apart a baby, shooting people, and participating in cannibalism. They also spoke of being handcuffed and drinking urine. Poznanski didn't put much stock in the tales, noting they usually came after Pat asked leading questions like, "Do you remember the time we . . . ?"
If a satanic cult really existed, Poznanski said, she doubted it was being run by Pat and other mental patients at Rush, who also claimed to be members of the cult and claimed to have seen Pat at cult events before she was hospitalized. These patients, Poznanski said, were "so disturbed, I didn't see how they could ever have organized any national or international organization and make it work."
In the fall of 1987, Braun convinced Poznanski that it would be helpful to bring real guns to a sticker session. A deputy sheriff, Braun routinely carried a gun. His theory went like this: If the boys weren't terrified, and if, in fact, they knew how to handle the guns, it would corroborate certain elements of their stories. Braun didn't alert Rush officials about his plan. He simply stuffed several unloaded weapons into two briefcases and walked past the security station to a room off the children's psychiatric unit. As Poznanski, Pat, and the boys watched anxiously, Braun took out several guns, including a .9 millimeter Browning High Power. He ejected the magazine and opened and closed the chamber to show them it wasn't loaded. Then he passed it to John. "John handled the gun like someone who knew what he was doing," Braun testified. "[He] wasn't afraid of it." Mikey followed his brother's lead. Braun and Poznanski recalled leaving the session even more suspicious that the boys' memories might be true.
The boys would spend another 20 months at Rush after the gun session. When Poznanski took custody in January 1989, a nasty legal battle ensued. Braun ended up taking the opposite side from her in the juvenile court proceedings, arguing that the boys should be returned to their parents. In June 1989, a judge ordered Poznanski to release John and Mikey to the Burguses. By that time, the boys had spent 1,200 days in the hospital. To this day, theirs remain the longest stays ever in the children's psychiatric unit at Rush.
In his deposition, Bennett Braun refused to admit he had ever believed in the existence of a devil-worshiping cult--only that he "certainly thought it was possible." On the one hand, Braun said, he had questioned many of Pat Burgus's recovered memories. On the other, he said, some of them seemed "plausible," such as the existence of a cult that performed human sacrifice. Still others, he said, seemed "within the realm of possibility," such as Pat's participation in murder. Asked about the lack of physical evidence to support Pat's assertions, Braun explained that other patients had reported "mobile crematoriums, which we do know exist from the time of Hitler. In terms of the small babies, the leftover bones, cartilage, etc., were fed to dogs, ground [into] fertilizer."
Braun denied that Pat was delusional--or that he had put her at emotional risk by pushing her to relive horrific memories. "A patient who is dissociative and [is] telling things that are not accurate and/or [is] having flashbacks, you may need to, shall I say, enter the confusion so you can help them find their way out of it," he testified.
Braun's public statements about cults have not been edged with as much skepticism. In California in 1991, Braun testified as an expert witness on behalf of two sisters with MPD who accused their mother of abusing them in cult ceremonies. (The jury found in favor of the daughters.) He has delivered speeches about the existence of satanic cults, calling them "a national-international-type organization that's got a structure somewhat similar to the Communist cell structure." And he has written about satanic memories recovered by MPD patients.
Few experts in psychiatry or law enforcement today think that satanic cults are out there somewhere practicing ritual abuse of people. "Satanic cults represent a tragic, urban rumor phenomenon that got into a subset of MPD specialists," says Frank Putnam, a psychiatrist with the National Institute of Mental Health. Putnam pointed out in a 1991 edition of the journal Child Abuse & Neglect, "Despite hundreds of investigations in the United States by local police departments and the Federal Bureau of Investigation, there never has been a single documented case of satanic murder, human sacrifice, or cannibalism."
That same year, Putnam cautioned restraint in a speech at Braun's ISSD conference. "I said, 'If you guys don't stop [recovering satanic ritual abuse memories from patients], you're going to have big-time lawsuits,'" he recalls.
In 1991, the Burguses lived in a cramped two-bedroom apartment in Lombard. Pat was still in therapy, but she had stopped changing personalities, and her depression had abated. Even so, she feared a relapse: "[Braun] said if I ever thought I was over this, I'd have a breakdown so severe that no one would be able to reach far enough in my mind to reach me. He had me terrified of getting better--or thinking I was better."
John and Mikey hadn't fared as well. Their three years at Rush, Pat says, had stunted their academic and emotional growth, and they were still in private schools for children with learning disabilities and behavior disorders. Braun thought John and Mikey probably would need therapy for years. At Braun's urging, Pat says, they sued Poznanski and Rush for negligence because of the boys' lengthy hospitalization, hoping to recover enough in damages to afford long-term counseling. Their attorney encouraged them to sue Braun as well, but the Burguses still trusted Braun and at the time didn't think he had done anything wrong. "I didn't know what other doctor would be able to treat multiple personality if Patty went into a relapse," Mike explains.
Although she clung to her MPD diagnosis, Pat started questioning her bizarre memories. After all, the cult hadn't snatched her or her children off the street--the reason, she says, Braun gave her for keeping them hospitalized so long. "As I got off the medication and hypnosis, I started doing a little bit of math," Pat says. "Two thousand people a year I was supposed to be eating. If I was doing this for 30 years, where were all the people coming from? We're not talking about people being sucked out of the middle of New York City. We're talking about Des Moines." She says that she and Mike traveled back to Iowa, searching for signs of cult activities. "But we never found any evidence. I would go back to [Braun] just totally confused."
As time wore on, Pat began insisting that she never abused her children and that the cult memories defied logic. She also challenged Braun on her continued use of Inderal--suggesting that it might be causing numbness in her hands. Unsatisfied with Braun's response, Pat called Wyeth-Ayerst, the pharmaceutical manufacturer, to learn the side effects for her daily dosage--then 860 milligrams. "The researcher I talked to said I was taking a dosage that hadn't even been tested on animals," she says bitterly.
In September 1992, Pat's doubts were bolstered by an article in Chicago ("Presence of Minds," by Penelope Mesic) profiling Braun and discussing the controversy over MPD and over the supposed satanic cult. In therapy sessions, Pat says, Braun had said she was the only MPD patient who had ever questioned the veracity of satanic memories.
That same month, Pat had her final showdown with Braun when she asked him whether the medication could have induced her outlandish memories. Braun, she says, adamantly denied that the drugs were responsible and told her to examine her medical records. Pat started flipping through the pages, and within minutes believed she had found the answer: "Less than a week after I went on the medication, I'm agreeing to eating people. I said, 'How can you say the medicine didn't play a part in this?'"
At that point, Pat recalls, Braun rocked back in his chair, propped his foot on the table, and said, "Well, I've given you the ammunition to sue me."
In 1993, Pat and Mike Burgus took their case against Rush and Poznanski to Zachary Bravos, a Wheaton-based attorney who to date has represented ten MPD patients in suits against therapists. (The Burguses' first lawyer withdrew because of illness.) Bravos quickly concluded that Pat also had a claim against Braun, and he filed a second malpractice suit. "If you go in for surgery, you're told about the benefits, but you're also told that you may die, so you can make an informed decision about whether to have the procedure," Bravos says. "That didn't happen in the area of MPD and satanic abuse. Patients weren't being told that there's an enormous controversy about whether MPD exists as a real illness and whether traumatic events can be repressed."
In 1995, Pat denounced Braun's therapy and Rush on the PBS documentary series Frontline, in a show called The Search for Satan. "These were the experts," Pat said on the program. "They were in a very well respected teaching institution. I turned to that teaching institution for state-of-the-art medical care, cutting-edge medical care. I didn't turn to them for fringe therapy, some goofy, controversial crap." The Search for Satan featured a 1988 interview that had aired on the WMAQ­Channel 5 evening news in Chicago, in which Pat changed into the personality of five-year-old "Sarah" on Braun's cue. It also included a clip from Braun's ISSD conference and an audiotape, in which Pat said, "Satanic cult practices have been passed down through the paternal side of the family. The satanic activity has been genealogically traced to a southern Slavic region of Europe during the middle evil ages [sic] when [my] forebears were the supreme monarchs of the blood royal."
Rush officials were disturbed by the documentary, according to Jan Fawcett, chairman of the hospital's department of psychiatry. Though Fawcett testified he knew that some of Braun's patients claimed to have been victims of satanic ritual abuse, he said that Pat's remarks on Frontline were the first complaints he had heard about Braun's treatment. "I considered it sort of a trial by television with one side being presented," Fawcett said in his deposition. "There was some need to respond and look into it." Fawcett convened a committee to review Braun's dissociative disorders unit in light of Pat's allegations, but, he said, the committee decided not to take any disciplinary action against Braun or impose any restrictions on his program.
Later that year, as both cases headed for formal discovery, Bravos brought in Todd A. Smith of the Chicago firm Power Rogers & Smith, who led the legal effort. "Psychiatric malpractice cases are extremely difficult because you can't see the injury--a jury won't be able to watch the plaintiff come into the courtroom in a wheelchair," says Smith, the president of the Illinois State Bar Association. "I felt a professional responsibility to take this case. What happened to these folks seemed so egregious."
Smith assembled a team of six experts, who reviewed nearly 10,000 pages of medical records and deposition transcripts. Eventually, the team was prepared to testify that Braun had misdiagnosed Pat's illness and that his experimental treatment regimen had not only violated the standard of care but also caused her severe emotional harm. "Everything about it was fringe therapy--the excessive hypnosis, the excessive levels of medication that weren't FDA approved, the lengthy hospitalization," Smith says. But shortly before the scheduled trial, the out-of-court settlement was reached. "As the case shaped up, they had strong points and weak points, and we had strong points and weak points," says Stuart Ringel, a partner with Bollinger, Ruberry & Garvey, who represented Braun. "But Dr. Braun didn't want to settle. The insurance company chose to settle over his objections." (Officials from Rush would not comment.)
Cook County Circuit Court judge Donald J. O'Brien, Jr., signed the settlement order on Halloween, the supposed "holy day" for the so-called satanic cult. "I love it when God shows His hand in people's lives--and does it with a sense of humor," says Pat Burgus.
"This case wasn't about money," Pat says emphatically. "This case was about answers. I wanted answers to what happened to us in the hospital and what happened to our kids' lives."
Through the depositions, Pat says, she got the answers she desperately craved. But she admits that the settlement has enabled them to relaunch their lives. After spending eight years in apartments, the Burguses bought a five-bedroom contemporary Colonial on a tree-lined street in Glen Ellyn. Today, Pat is busy supervising contractors and shopping for furniture. The family also bought a house in the western suburbs for Pat's parents, with whom they reconciled a few years ago; the Croats planned to move from Iowa this spring. Mike has retired from his $55,000-a-year job as a senior computer programmer and analyst at Spiegel. John and Mikey are now in a mainstream high school. In April, the Burgus family made a pilgrimage to the Vatican. "We wanted to thank God for seeing us through this ordeal and rededicate our lives to Him," she says.
Meanwhile, repressed-memory therapy suffered several additional setbacks last year. In August, a Houston jury awarded $5.8 million to a woman who claimed she was misdiagnosed with MPD and was told she had developed more than 500 personalities to cope with satanic ritual abuse. In November, the woman's former psychiatrist was one of five mental-health practitioners indicted by a federal grand jury for allegedly fraudulently prolonging treatment to collect insurance payments. "In fighting terms," says Skip Simpson, the Dallas attorney who is suing Braun on behalf of another patient, "the fourth quarter of 1997 was a total knockout for repressed memory therapy."
And what of Dr. Bennett Braun? He has been sued by seven former patients besides Pat Burgus; three of the cases have been settled out of court and four are still pending. Braun is also being investigated by the Illinois Department of Professional Regulation. "I filed my complaint with the DPR because I wanted to find out if there have been ethical violations and violations of the law," Pat says. "If the facts of the case show that there have been, I would hope that proper action would be taken against [Braun's] license. I don't want what happened to my family to happen to anyone else."
More articles on abuses in multiple personality therapy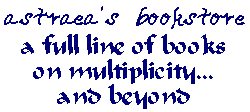 Email | Multiplicity | Astraea home | Religion | Politics | Anti-Psych | Anti-FMSF | Silly