The font used in the titles is Asphodel.


Coffee is the beverage of the people of God, and the cordial of his servants who thirst for wisdom. When coffee is infused into the bowl, it exhales the odor of musk, and is of the color of ink. The truth is not known except to the wise, who drink it from the foaming coffee cup. God has deprived fools of coffee, who with invincible obstinacy condemn it as injurious. In it will we drown our adversities, and in its fire our sorrows. - Sheikh Abd-el-Khader, quoted in the Transylvania Journal of Medicine, 1834
Proof and everything!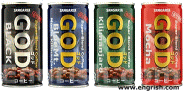 Aertel | Irish Times | Listen to Irish Radio | Midwest Irish Radio | Emerald Radio | LiveIreland.com | Raidio na Gaeltachta


Sean O'Riada | Irish Literature & Mythology | Irish Poetry | Irish National Archives | Ceolas: Celtic Music | RadioActive (was Music Box): Today's Irish Music | Irish Literature Online |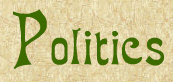 Official Sinn Fein homepage
U.S. politics: The Nation


Coffee Sage A blog about coffee.
I Need Coffee Chatty site with information, background, recipes, poems and stories. Learn how to do a coffee enema.
Send Coffee A variety of links and virtual cards.
Koffee Korner Cute & informative
Nancy's Coffee Buttons with many familiar slogans.
Cafe Nation
Coffee World
Why Pippi Longstocking Is a Great Book


alt.coffee




The Borovnian Archives "Heavenly Web" is here as well. Have an egg and salmon sandwich.


The Fourth World Home of a very detailed FAQ on the film and the true story on which it is based.
Fourth World A Heavenly Creatures Livejournal community.

A poem for every day | Books Online Infinite treasures of all kinds. | Brautigan | Joseph Cornell | Harry Crosby | Dark Fairies The photography of Stephane Lord | Funferal :: engraved and retouched and edgewiped and pudden-padded :: observing the world from the midwest | The Gashlycrumb Tinies A is for Amy who fell down the stairs... | Gaslight Texts... Selected reading in singular turn-of-the- century fiction. | Arthur Machen | Charlotte Mew | Waning Moon | Works by John J Coughlin
| Surrealism | Tolkien Society Dedicated to his writings | Tolkien Online All aspects of books and films | Greenbooks Essays on Tolkien's works.| Violet Books Antiquarian Supernatural, Fantasy & Mysterious Literatures, with many reviews. By the author of The Encyclopaedia of Amazons which is a really great book.


Herland A novel by Charlotte Perkins Gilman, author of "The Yellow Wallpaper".

The White People A short story by Arthur Machen. I disagree only with his philosophy that such things are intrinsically wrong.




Multiple Personality, Social Perception and the Media Wrote this with my in-system colleague Jade Greenwillow in '89 or '90, after having seen one film too many depicting multiples as out-of-control sociopaths.

On Integration I happened to be on line when an email came through asking for integration paraphernalia. Here is my reply.

Is multiple personality natural? I want to know what other people think of the idea that multiple personality or the state of being plural is a perfectly natural state of being and neither a "dissociative disorder" nor a clever "coping mechanism for dealing with childhoood trauma." I think both of these explanations for plurality are excuses; they're simplistic and disempowering.

No More Claiming our social rights and getting off the grid of the mental health system.

Removing Diagnostic Labels As a diagnosis, MPD/DID does not help multiples in the long run. Doctors and insurance companies make $$$ off us but are we helped?

How do we know this is our truth? Refuting arguments by well-intentioned survivor multiples who believe we are deluding ourselves.

The Kaycee Nicole Thing My take on a net phenomenon and how it affects multiples.

I occasionally hang out here, where I am alleged to be an admin, at least for the time being.

Anton ... Steve


click on the li'l rat if you want to talk back!
Check out Astraea's Multiple Personality Resources

The Joy of Coffee
-=-=-=-=-=-=-=-=-=-=-=-
Caffeine is my shepherd; I shall not doze.
It maketh me to wake up in green pastures: it leadeth me beyond the sleeping masses.
It restoreth my buzz: it leadeth me in the paths of consciousness for its name's sake.
Yea, though I walk through the valley of the shadow of addiction, I will fear no Equal (tm): for thou art with me; thy cream and thy sugar they comfort me.
Thou preparest a carafe before me in the prescence of Juan Valdez: thou anointest my day with pep; my mug runneth over.
Surely richness and taste shall follow me all the days of my life: and I will dwell in the House of Maxwell for ever.
-=-=-=-=-=-=-=-=-=-=-=-
Ode to Coffee
By David Alexander

-=-=-=-=-=-=-=-=-=-=-=-
Thou rich, Black-roasted bean, the foe of sleep,
The bitter fruit of wild Columbian born,
Plucked from the navel of dark rain-forest deep
By leathered fingers in the glistening morn;
In ripeness wert thou from thy mother torn,
And from thy native field were rooted up,
That you might thrive anew as nectar in my cup.

O potent kernel of awareness keen,
O precious bride of bold alacrity,
With fiery brand of impulse, quick caffeine
That would burst from nature's shell in fury;
Distilled into a drink the gods call COFFEE:
The piping virile brew that sears my tongue,
And fills my veins with fire, my mind with joyful song.

Now do I see thy surface glimmering;
My weary eye, now eager, flashes back;
To grey-stained teeth and trembling lips I bring
A mug of sweet substance, burning, black:
The instincts of the true insomniac,
Thy fierce, devout, and ever-wakeful thrall,
Pervade my spirit, charge my senses one and all.

And so of gentle sleep I'll take my leave,
And bid adieu the idle dreamy state;
No more beneath its curtain seek reprieve
From this dynamic world; instead I'll sate
The sleepy urges with my surrogate,
Sweet Coffee: shiv'ring from thy kiss I'll come,
And forge a waking dream of my delirium.

Quarry vol. 16, no. 2
April 20, 1988
Department of English, Indiana University, Bloomington IN.
p.8

Ecce domina quae fidet omnia micantia aurea esse, et scalam in caelos emit.
Adveniente novit ipsa, etiamsi clausae sint portae cauponum, propositum assequitur verbo.